Article: Ease holiday travel with hard-sided luggage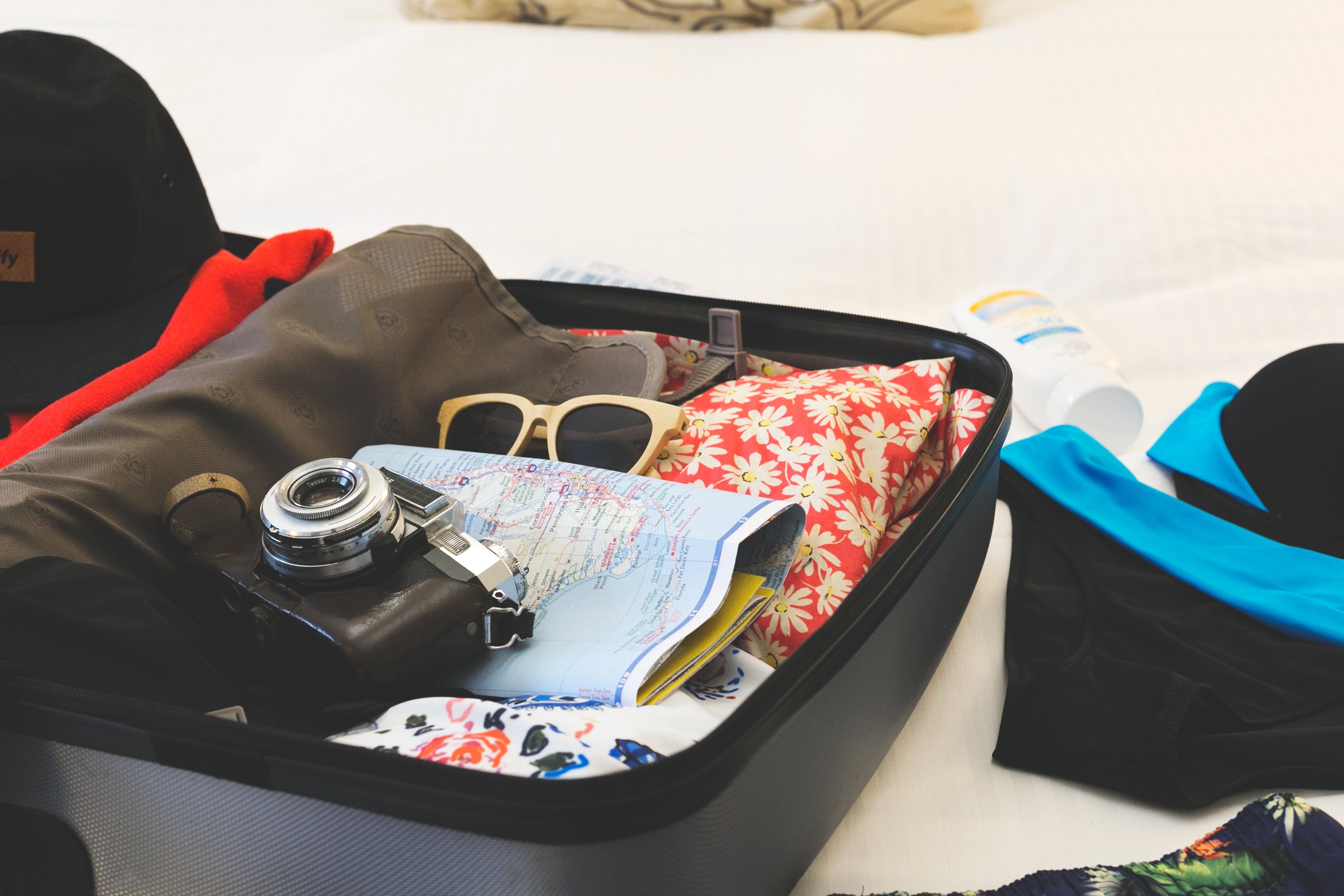 Ease holiday travel with hard-sided luggage
With the holidays here, travel is top of mind for most as they gear up for a few treasured days off with family and friends. Packing can be tedious whether traveling near or far. Smart features from FŪL Luggage help make your holiday travels a little less stressful.
According to AAA, more than 54.3 million Americans were expected to travel more than 50 miles from home over Thanksgiving this year. With numbers like these, it's likely we'll see similar forecasts as the holidays continue. That means busy airports, cramped overhead bin space, and packed luggage conveyor belts.
FŪL Luggage's hard-sided carry-on and checked luggage help address these holiday woes. When considering hard-sided versus soft luggage, hard-sided offers many benefits inside and out, especially for long-distance travel.
Desirable features start when packing begins. Hardsided luggage helps limit the most adamant overpacker while still offering generous interior room. Many models include a 2-inch zipper gusset to allow expandable space when needed. Clothing compression straps help keep your bag tidy while making room to fit a few more items.
For carry-on travelers, hard-sided luggage means your bag won't bulge, ensuring your 21-inch carry-on bag will nearly always fit in the overhead compartment without struggling. For those that want an even more worry-free guarantee that your bag will make it with you on the plane, consider our soft-sided Underseat Luggage collection that will slide right beneath the seat in front of you.
Whether you're packing to carry on or check your bag, many of our hardsided luggage models offer additional features to ease your travel experience. More safely store your liquids in our zip-up plastic compartment designed to fit your personal essentials. An internal pocket for your own power supply with a built-in USB port allows you to charge your phone on the go.
Retractable and side carry handles make it easy to pick up and load while our smooth 360-degree spinner wheels and easy-to-control telescopic handle help you navigate through crowded airports quickly. Durable ABS plastic is easy to spot clean and helps withstand tough handling.
Check out our new Marvel and Disney luggage sets for the kids or fun-loving adults and our many other creative and professional styles found at FUL.com. 
8 Must-Have Travel Accessories
Whether you just booked a spontaneous vacation or are getting ready for a trip you planned two years ago; traveling can be stressful. While you have to pack everything you need, you don't want to ...
Read more