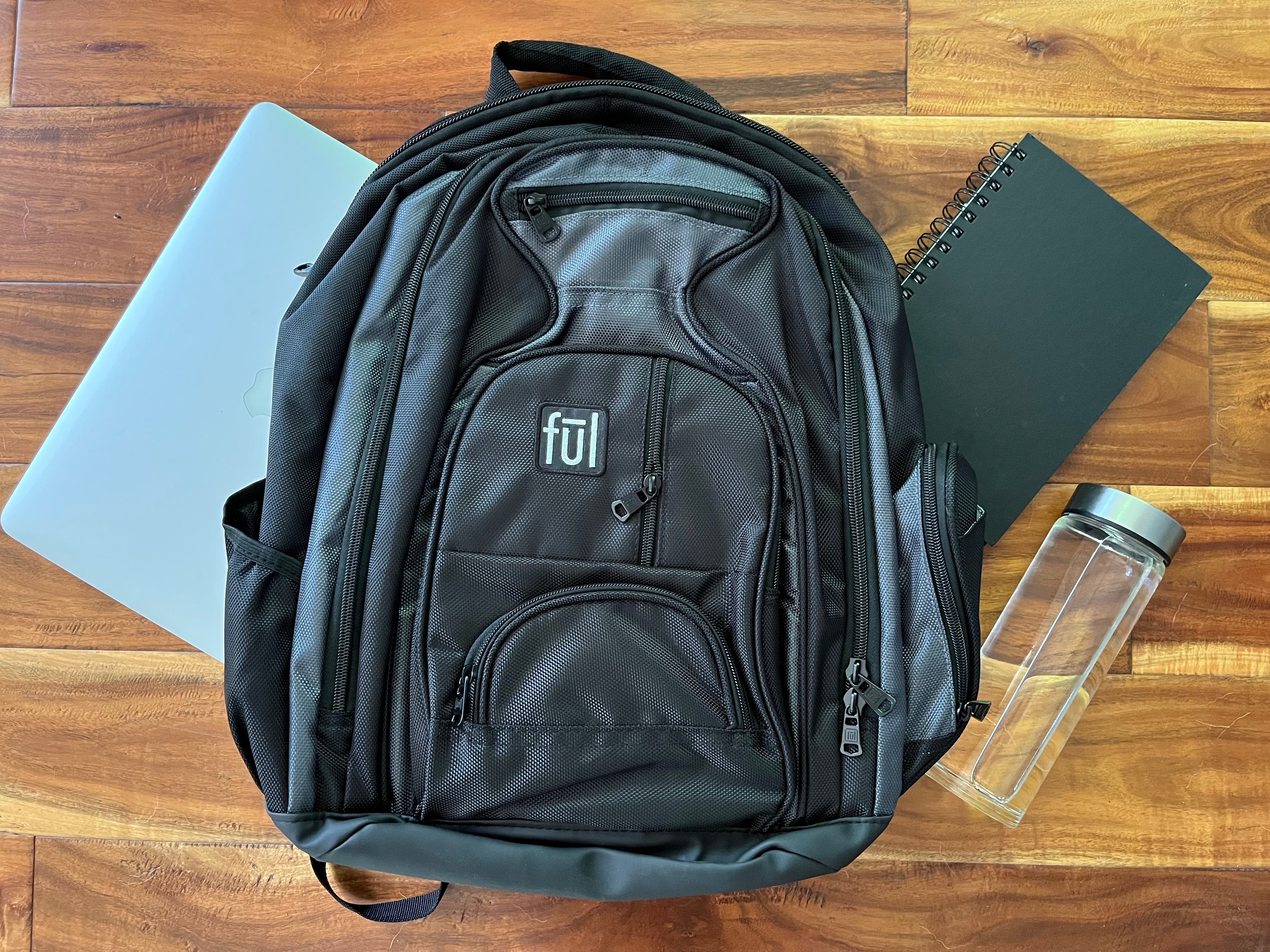 Traveling with a backpack, especially for a shorter trip, is an overlooked but possibly one of the most incredible traveling hacks. All your belongings are just within arm's reach and force you to cut down on packing unnecessary items. With just one bag, you can easily travel from location to location. When traveling on a plane, you can use it as a carry-on and pack your belongings like jackets and laptops that will weigh down your check-in bags. You can also use them for a quick weekend trip when you only need to pack a few items and do not want to lug around a carry-on suitcase. 
FUL has a wide variety of traveling backpacks to choose from, which all include multiple storages and a sturdy exterior. You can find one in almost any color and size, and all are perfect for your traveling needs. 
A backpack that is great for traveling with is the Rockwood 19" Backpack. The unique design allows you to lay it flat, unfolding it freely at checkpoints. The large main compartment is perfect for storing books and any other large items. The large secondary compartment is for the student traveler, perfect for storing notebooks and a mesh pocket for pens and pencils. A separate laptop compartment, a tablet sleeve, and 4 mesh zip pockets can hold flash drives and cables. There is a right-side water bottle mesh pocket and a front slip pocket for quick access. This backpack is great because it has a piggyback strap that allows you to attach the backpack to your luggage handle for convenience and safety. 
Our Water-Resistant Backpack is another excellent back for packing, especially if you're planning a trip for an extended hike or any outdoor activity. The Big Easy was thoughtfully designed with quick pouches that add extra space and storage. There is a 17" dedicated laptop sleeve and an internal tablet sleeve. An internal organizer within the main compartment is perfect for organizing your belongings, making it easy to find what you are looking for. The exterior features a front accessory pocket, and the interior features a zip pocket, multiple compartments, accessories pocket, interior organizer, and side pockets. It is also water-resistant, making it the perfect accessory for any outdoor activity!