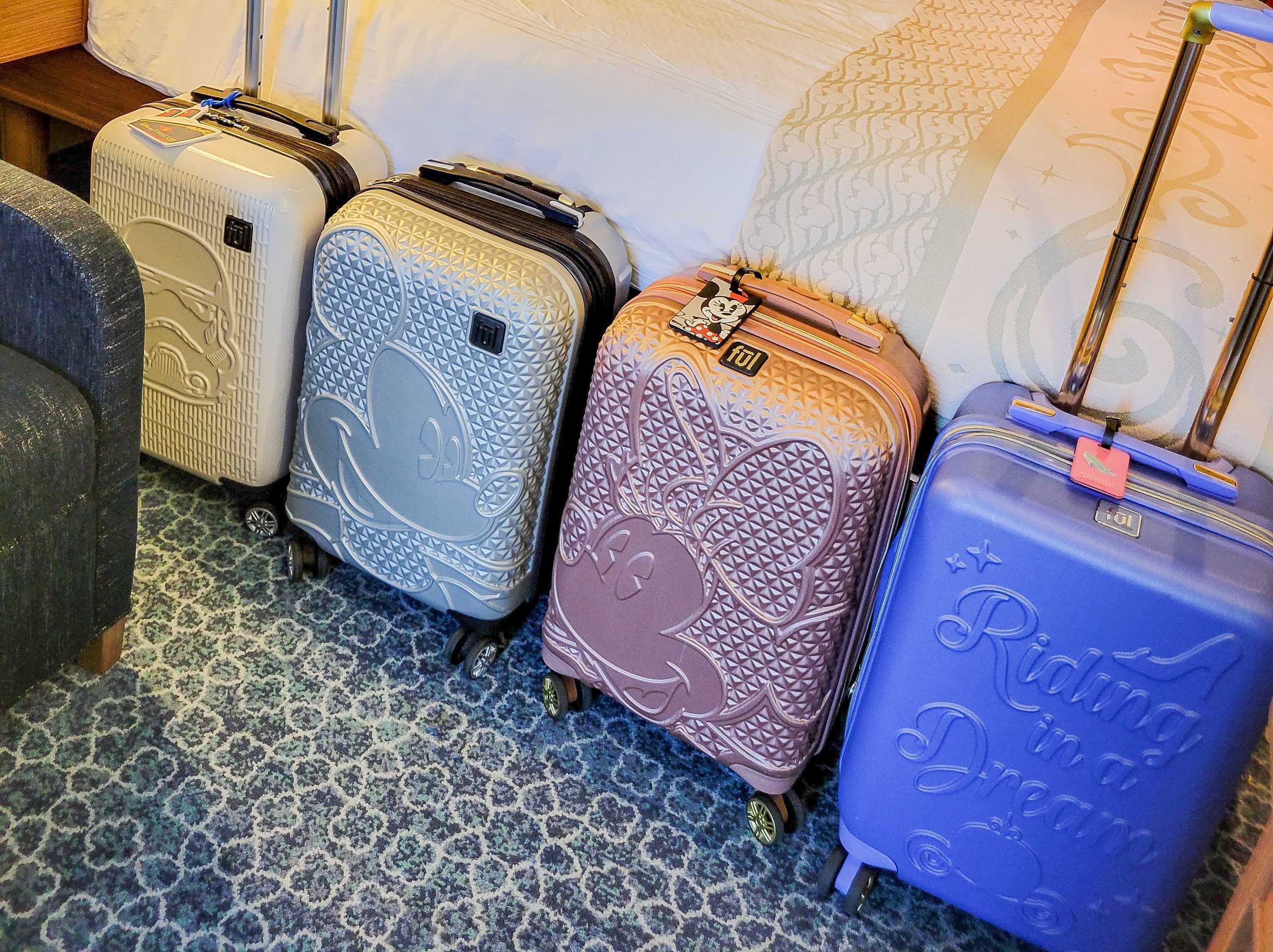 Interview with WDW Magazine - Disney Luggage
1. Tell us about WDW Magazine
We're a monthly publication bringing the magic of the Disney parks straight to your mailbox! Each issue is a premium, glossy, large-format keepsake magazine, with breathtaking photography and engaging articles that make you feel closer home "Home." WDW Magazine Publication

2. What is a typical work week as the Communications Director of WDW?
There's never a dull moment! From media event coverage to product sale campaigns, I ensure we're sharing the latest of what is going on both at WDW Magazine, and at Walt Disney World, with our subscribers and fans.

3. What made you want to feature FUL Disney luggage on your YouTube channel & Instagram?
Stylish and functional luggage that's also Disney themed? It's a match made in heaven for us at WDW Magazine. As you can imagine we travel to the Disney parks quite a lot, and one of the things we love most is sharing everything that makes that travel easier and more enjoyable, with our viewers.

4. Which luggage is your favorite & why?
I'm personally partial to anything with Mickey or Minnie mouse. They're classic!  So I was pretty excited to receive the silver Mickey Mouse carry-on. I just loved the embossed character design, and the shiny silver pattern of it is reminiscent of Spaceship Earth.


5. Which character do you think most resembles you & why?
I'm not sure that our personalities really match, but I have a deep love for the Evil Queen from Snow White. It's her aesthetic, poise, and sassy nature. If I had to pick a character with personality traits I relate to, I'd choose Belle from Beauty and the Beast. I love reading and dreaming of adventure in the great wide somewhere.

6. Which suitcase do you think is the most useful & why?
Either the 21'' carry-on size, or if I'm checking a bag, the large 29'' sized luggage so I can pack all the Mickey ears I want.

7. Is there a Disney character that you would love for us to create luggage out of & why?
Definitely the evil queen from Snow White. And it absolutely has to have a poison apple on it.


8. Which luggage size can you see people using the most for the new Disney Wish?
Cruise staterooms are small, so a 21'' suitcase is a great way to maximize space. Even if you're storing your luggage under the bed, it's nice not to have a bunch of full-sized suitcases to contend with. Plus, the WISH is only doing shorter 4-night sailings, so you don't need your entire wardrobe for it just yet.

9. Which luggage size can you see people using the most for a trip to Disney?
Definitely the 29'' luggage. I don't know about you, but I like to do an afternoon outfit change into fresh clothes. That means 14 outfits for a week-long trip. Plus you need space for all those souvenirs you're going to bring home!

10. Which luggage do you think Disney fans would favor & why?
I actually did a poll on our Instagram, and of the 4 we brought with us (Cinderella, Mickey, Minnie, Stormtrooper) the Mickey and Minnie were the clear winners. You just can't go wrong with the OG mice.

11. All in all, what are your opinions on the full Disney collection that FUL has to offer?
I'm definitely a big fan! It's so nice to have full sized luggage in Disney designs. Most other Disney luggage you'd find is geared towards kids, so it's not as classy or stylish. There are a lot of Disney adults out there who need fun Disney luggage too! So thank you FUL for serving both the Disney kids, and the Disney kids at heart.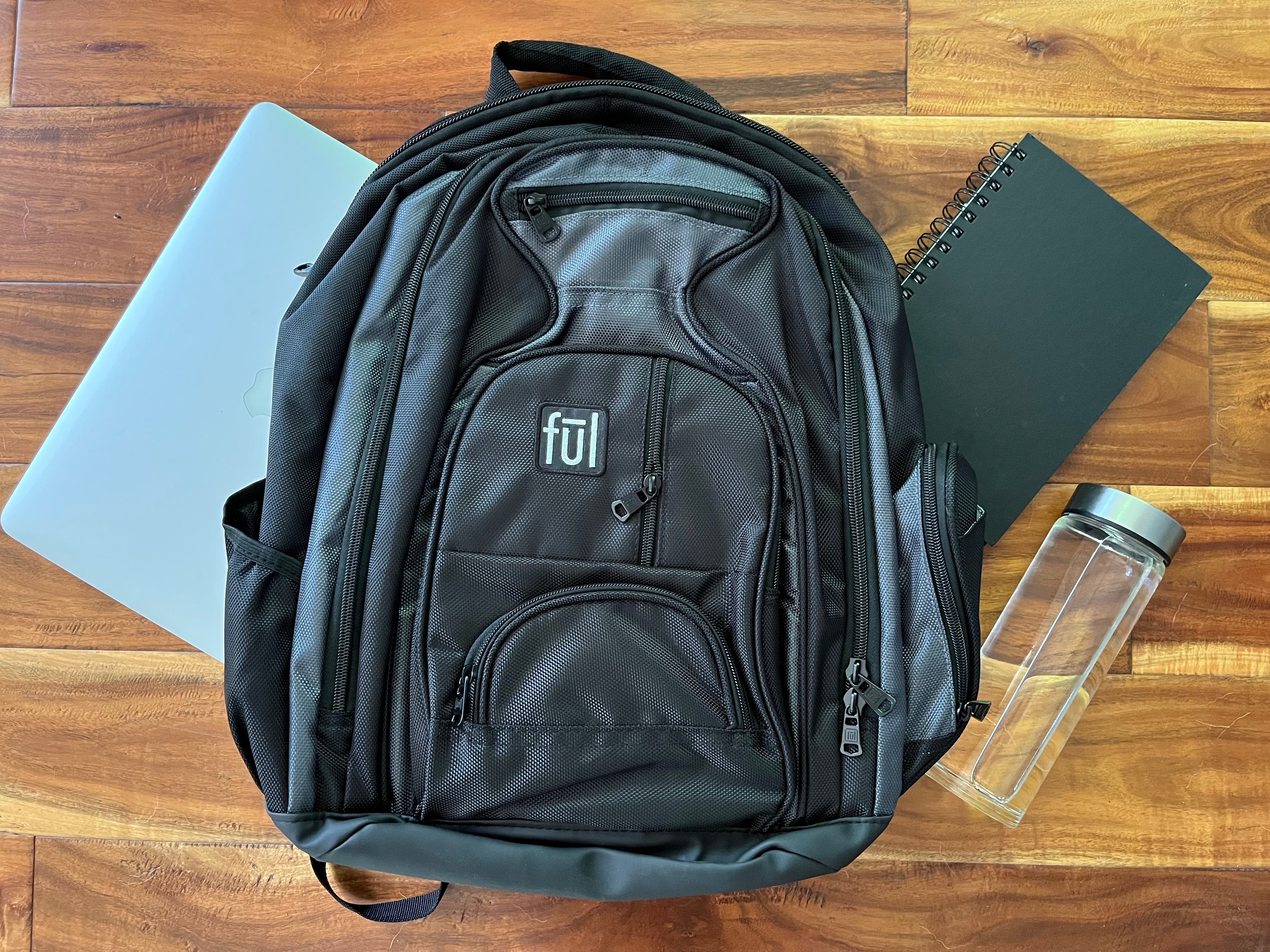 Traveling with a backpack, especially for a shorter trip, is an overlooked but possibly one of the most incredible traveling hacks. All your belongings are just within arm's reach and force you to ...
Read more