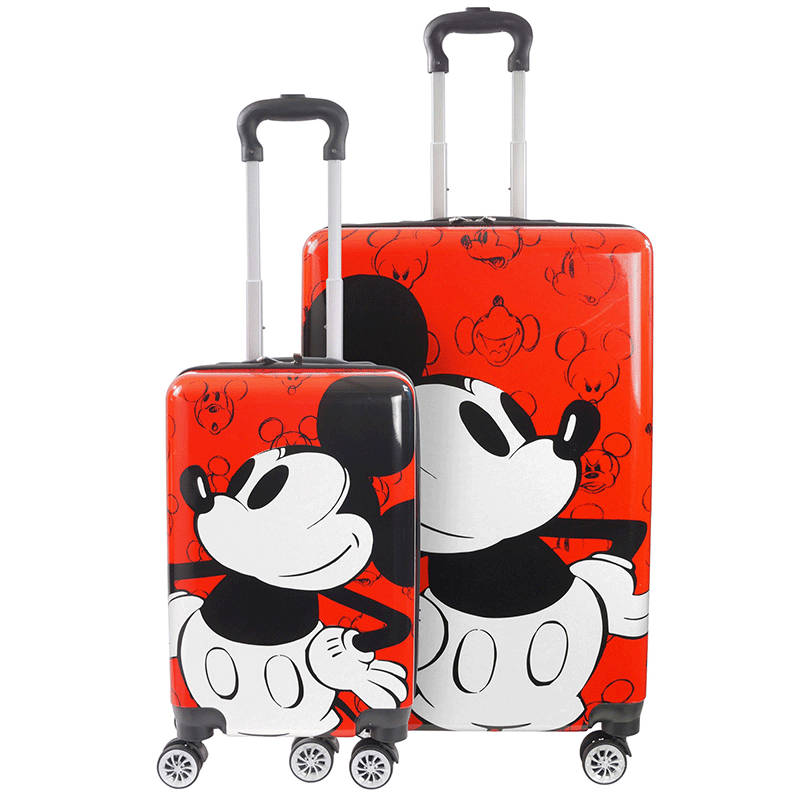 Luggage For The Whole Family
With summer coming near, families worldwide have one thing in mind: family vacation! With endless planning on destinations and booking flights and hotels, parents' last thing to neglect is their luggage. Traveling with a piece of sturdy baggage is so crucial because the last thing anyone wants to deal with is their suitcase falling apart mid-way through their travels. FUL is the one-stop-shop for adults and children when it comes to luggage and travel accessories. 
Are you looking into matching luggage with your little one? Well, the 2-piece Adventure Awaits is the perfect set for you! You can choose between either Mickey or Minnie Mouse, which includes 2 spinner suitcases: an adult 27-inch and a kid 20-inch. This luggage will make your travels easier with 8 smooth-rolling 360-degree wheels and a retractable pull handle; this luggage will make your travels easier. The interior zippered divider and tie-down straps will assist you in packing your contents in an organized and secure manner. 


FUL carries a wide variety of kids' luggage which features characters like Star Wars' Grogu and the ever so popular Frozen Princesses. Both luggage is hard-sided 21-inch spinner luggage with smooth-rolling 360-degree spinner wheels, so your little one can easily navigate any terrain.
Packing Hacks for Summer Travel
Traveling for a long trip can be stressful, especially if you're planning a long vacation that requires more packing. We have all been guilty of shoving as much as possible into our luggage, hoping...
Read more
Featured collection
FŪL Disney