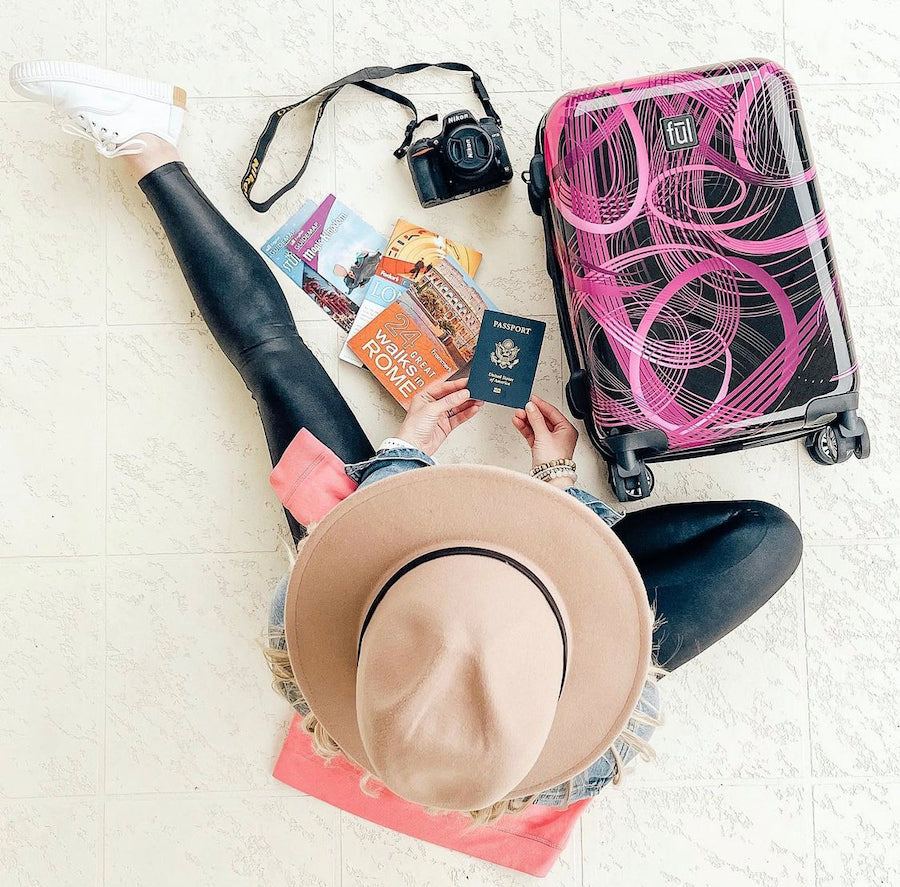 A carry-on bag or cabin bag is a piece of luggage that can be easily stowed away in the overhead bin in the main cabin of an airplane, train or bus. A carry on suitcase is perfect for a quick getaway, when you only need to pack a few essential items. The typical maximum dimensions for a carry-on bag for airline travel are 9 inches x 14 inches x 22 inches. It is important to note that while many things are accepted to carry in your suitcase, there is still a short list of prohibited items when traveling on a plane. 
The 21-inch spinner carry-on suitcase is the perfect travel bag for the frequent traveler. 
Spinner luggages are probably the most accessible and convenient carry-on suitcase. For example, the Mickey Mouse Rolling Luggage is supported on 8 spinner wheels and an aluminum telescopic handle that is easy to roll away while walking around the airport. The interior of the luggage includes 2 mesh zipper pockets and a wet-dry compartment, as well as a 2-inch zipper gusset that expands into a larger compartment. The Disney Mickey Mouse Rolling Luggage is available in rose gold, silver, and black and features an embossed Mickey Mouse. 
Another excellent option for quick packing is a backpack that can be stored in the overhead bin or under your seat. The Terrace Backpack is perfect for traveling especially when traveling by various methods or when multiple connections or transfers are required to get to your final destination.  Backpacks are the go-to essential for weekend getaways, work, or just running errands around town. The main compartment fits a 15-inch laptop and includes 2 slip pockets, 2 pen pockets, and 1 large slip pocket. The exterior features 2 zip pockets on the front top, middle, and bottom. The Terrace Backpack is available in black, grey camo, and tie-dye blue. 
Another option for a traveling carry-on backpack is the Hudson Backpack which is available in pink and navy. The main compartment fits a 15-inch laptop and features 5 slip pockets and 2 pen pockets. The exterior features 1 slip pocket, 1 mesh pocket on the left, and 1 side pocket on the right.
Shop all Ful carry-on suitcases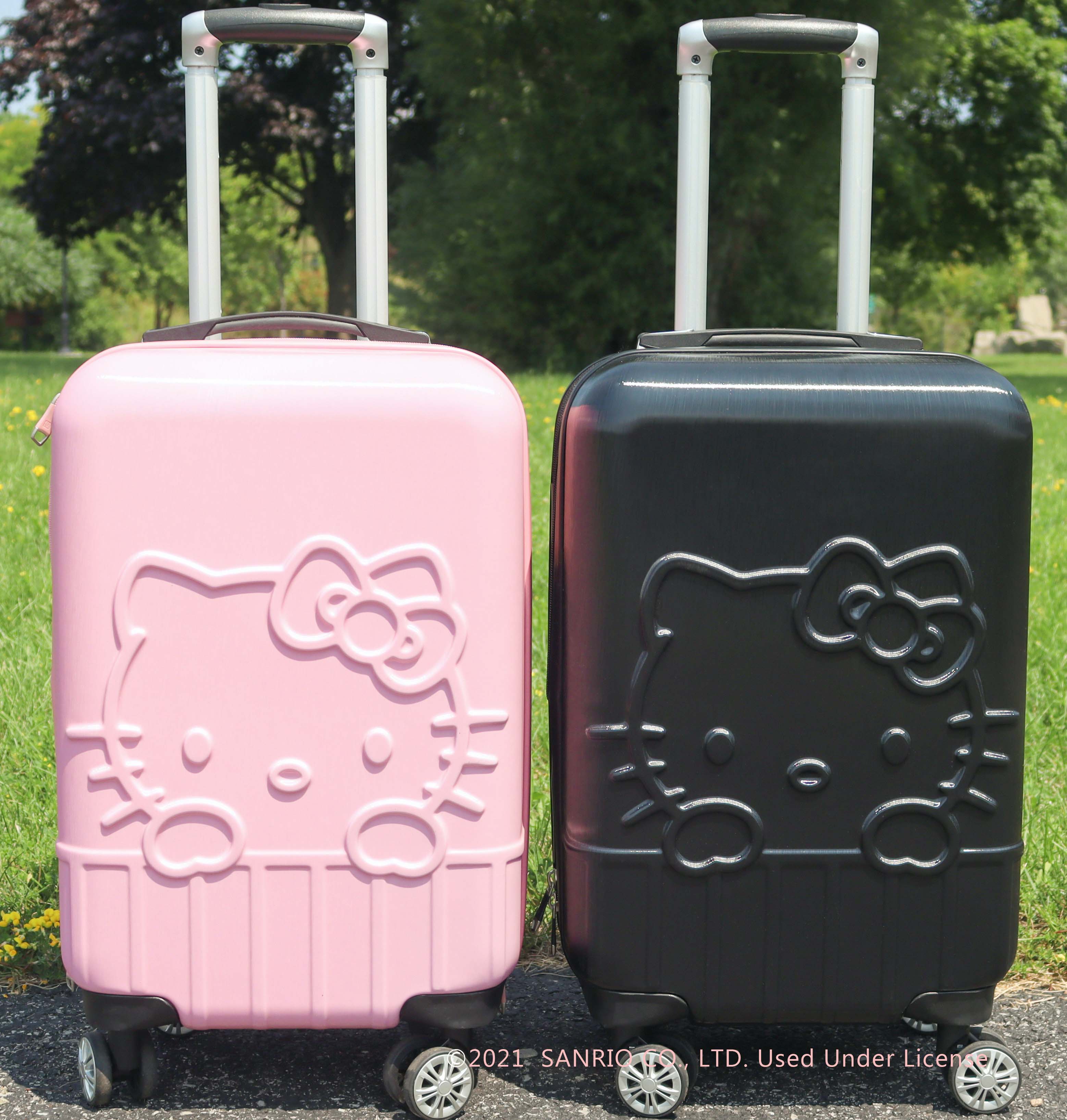 FUL x Hello Kitty Travel Collection
There is no doubt that we all know someone in our life that is obsessed with Hello Kitty. Since the day we were young and even into adulthood, She has played a massive role in our society and will ...
Read more
Our range of Disney suitcases are for the fans of everything Disney. Whether you're looking for something Mickey and Minnie themed or shopping for your little one, FUL luggage has got you covered f...
Read more