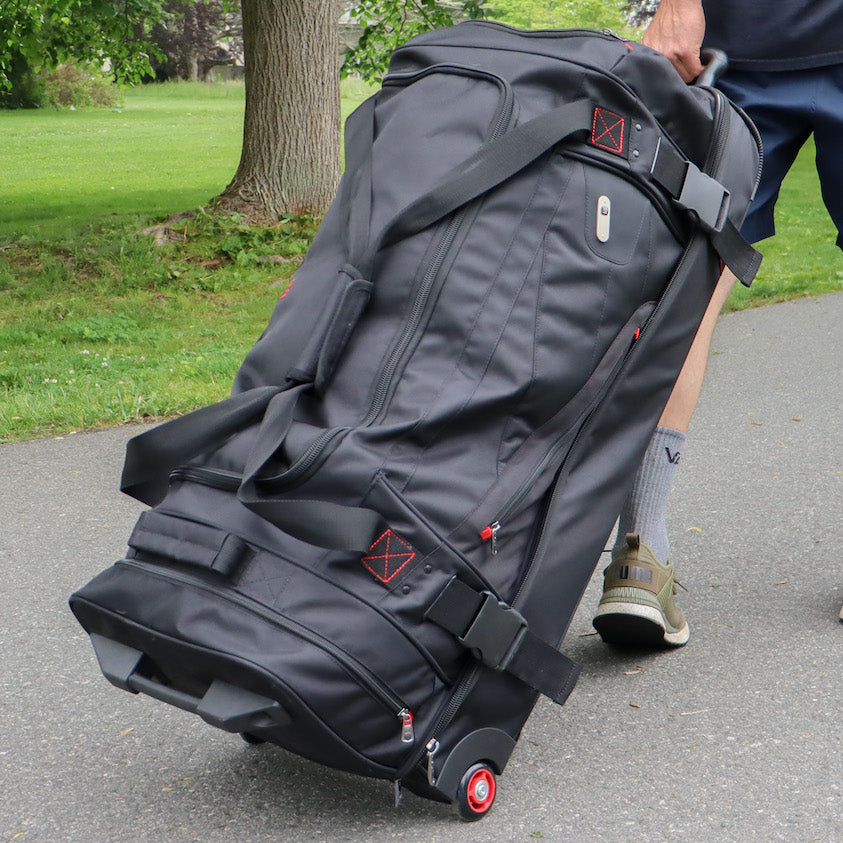 A rolling duffel bag or duffle bag is a large bag that is generally used for travel and sports. They make it perfect for a week-long getaway and function as fit everything check-in baggage or as fit all sports bag for scuba, ski, hockey or any other use where you need extra space.
FUL luggage is the ideal check-in duffel due to its spinner wheels and adjustable handle. The Rig Series is available in black and red, making it easy to spot while at the carousel. It also features split-level storage that allows you to organize or use the large storage compartment easily. The upper compartment includes a zip pocket on each side and the front of the bag. The Rig 30" includes compression straps and a full-length bottom compartment for large or bulky items. 
Are you looking for something a bit larger? The Tour Manager 36" Rolling Duffel is perfect for longer trips that require you to pack more. The upper half of the bag has a high storage volume and a large top opening that is perfect for more extended getaways. It is also has a water-resistant bottom that is perfect for a camping or hiking trip. 
The Workhorse 30" Rolling Duffel is also perfect to fit all your needs in just one bag for all of your special trips. It is made from 1680 Denier ballistic nylon that is lightweight and durable and is resistant to punctures, tears, and abrasions. Its split-level storage is perfect for organizing all your belongings, or you can utilize the large storage compartment for all your essentials. 
Our range of Disney suitcases are for the fans of everything Disney. Whether you're looking for something Mickey and Minnie themed or shopping for your little one, FUL luggage has got you covered f...
Read more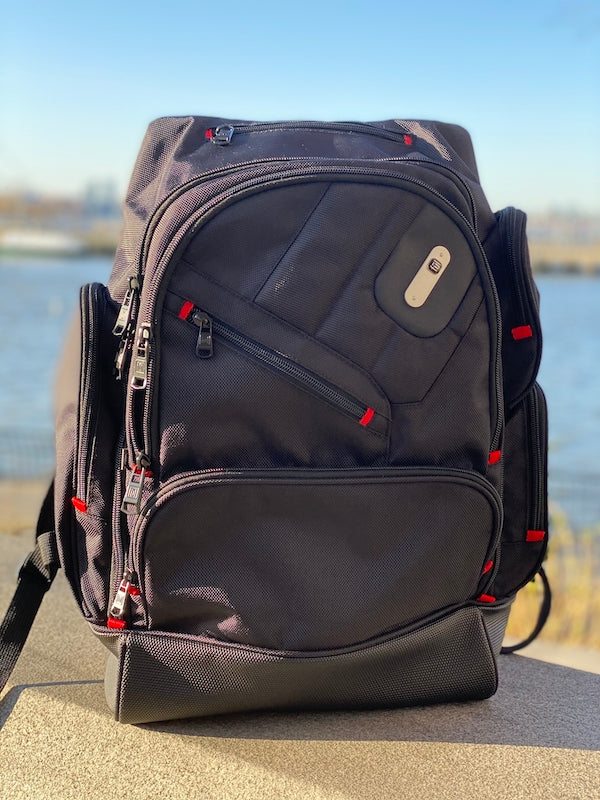 Backpacks are probably one of the most practical things to own due to their comfortability and hands-free usage. They are commonly used by hikers, day trippers, students, business travelers, commut...
Read more