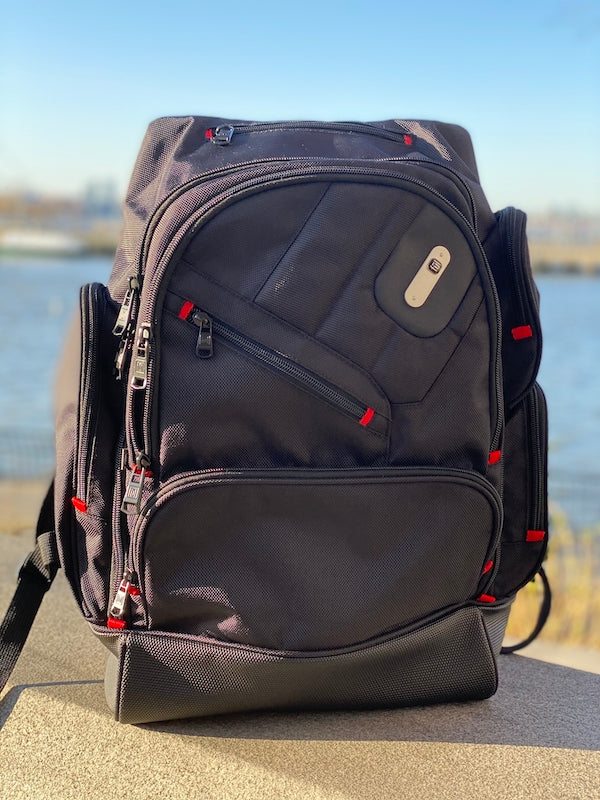 Backpacks For Every Occasion
Backpacks are probably one of the most practical things to own due to their comfortability and hands-free usage. They are commonly used by hikers, day trippers, students, business travelers, commuters, quick travel getaways and to move heavy equipment. Not only are they perfect for their practicality, but it also enables you to carry your belongings safely. The perks of traveling with a backpack are that you can place them in the backseat of a car comfortably, under your seat in a train or plane. A bonus is that you can quickly run with a backpack if you are running late than lugging around a bulky suitcase in a crowded space. Nowadays, many bags are made to be weatherproof, lightweight, and flexible, including a wide variety on FUL.COM.
The Rockwood 19" TSA-friendly Tech Travel Backpack is perfect for taking with you for a quick getaway. Its unique flat lay design is TSA friendly, perfect for unfolding freely at checkpoints allowing you to navigate swiftly through airport security without removing any electronics. The backpack includes a large main compartment that is great for books and any other large items you may have. There is also a second large compartment, a laptop compartment, a tablet sleeve, and 4 mesh zip pockets for accessories like flash drives or cables. The bag also includes a padded top handle, padded and adjustable shoulder straps, and a padded mesh back panel for comfort. There is also a piggyback strap that lets you safely attach the backpack to a luggage handle for traveling convenience. This bag is truly one that everyone needs to own; not only is it perfect for traveling, but it's great for everyday activities and can be taken with you anywhere.
Another excellent vacation bag is the Big Easy Water Resistant 17" Backpack, available in black and navy. This bag is perfect for hiking for its water-resistant exterior and water bottle pouch. The Big Easy also has a dedicated laptop sleeve, tablet sleeve, and an internal organizer. It also has a padded grab handle, a padded back panel, and adjustable padded shoulder straps that are perfect for extra comfort.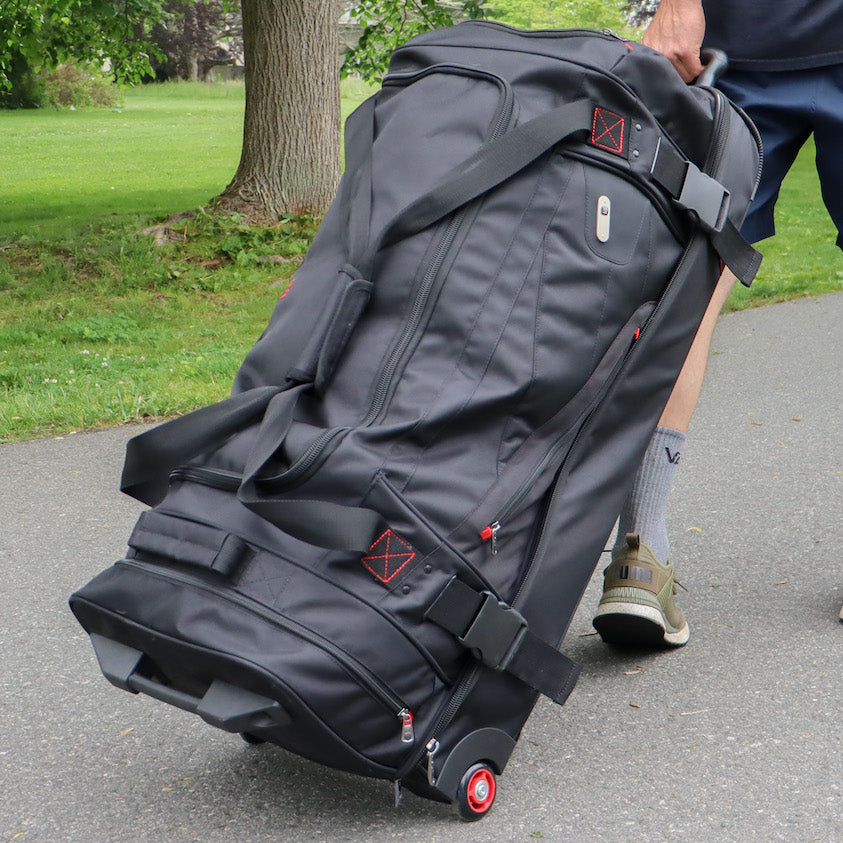 The perfect travel bag for long travel and winter getaways, in stock & ready to ship. Ski Trip, Scuba Trip, Family Trip? Ful Duffles are the perfect bag when you need extra space for all your ...
Read more